Thank you for expressing interest in DaredtoPaint services!
Commissions
Commissions Status: CLOSED

Limited commission slots are available each month. Please contact us and allow 48-72 hours for a response. 
When submitting requests, please include where applicable product type, size of choice, images for reference, commission deadline, and a detailed description of your vision.
-
Collaborations and Partnerships
Contact us for potential collabs and ideas!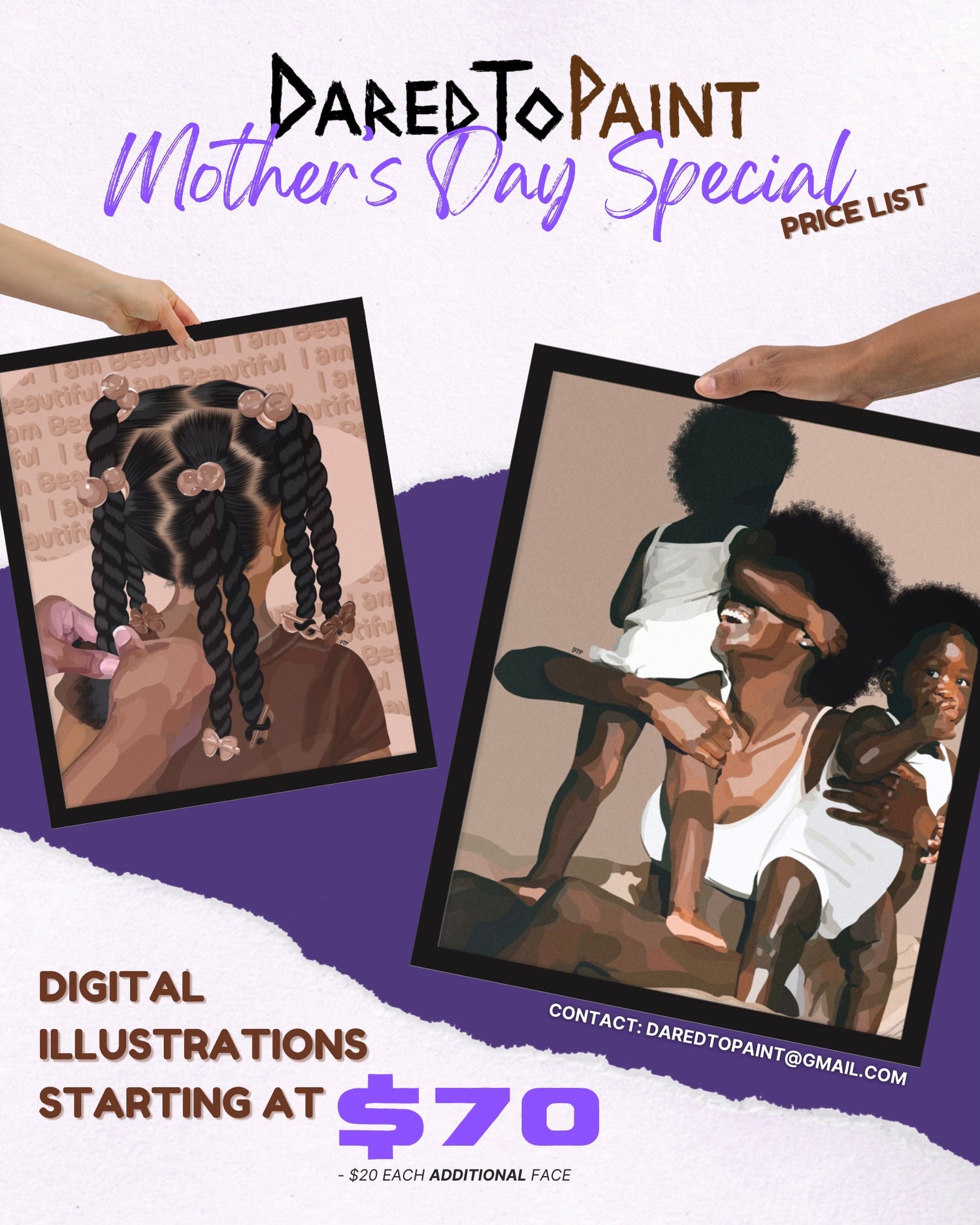 Price List
For general art pieces that are not face portraits, please contact us at daredtopaint@gmail.com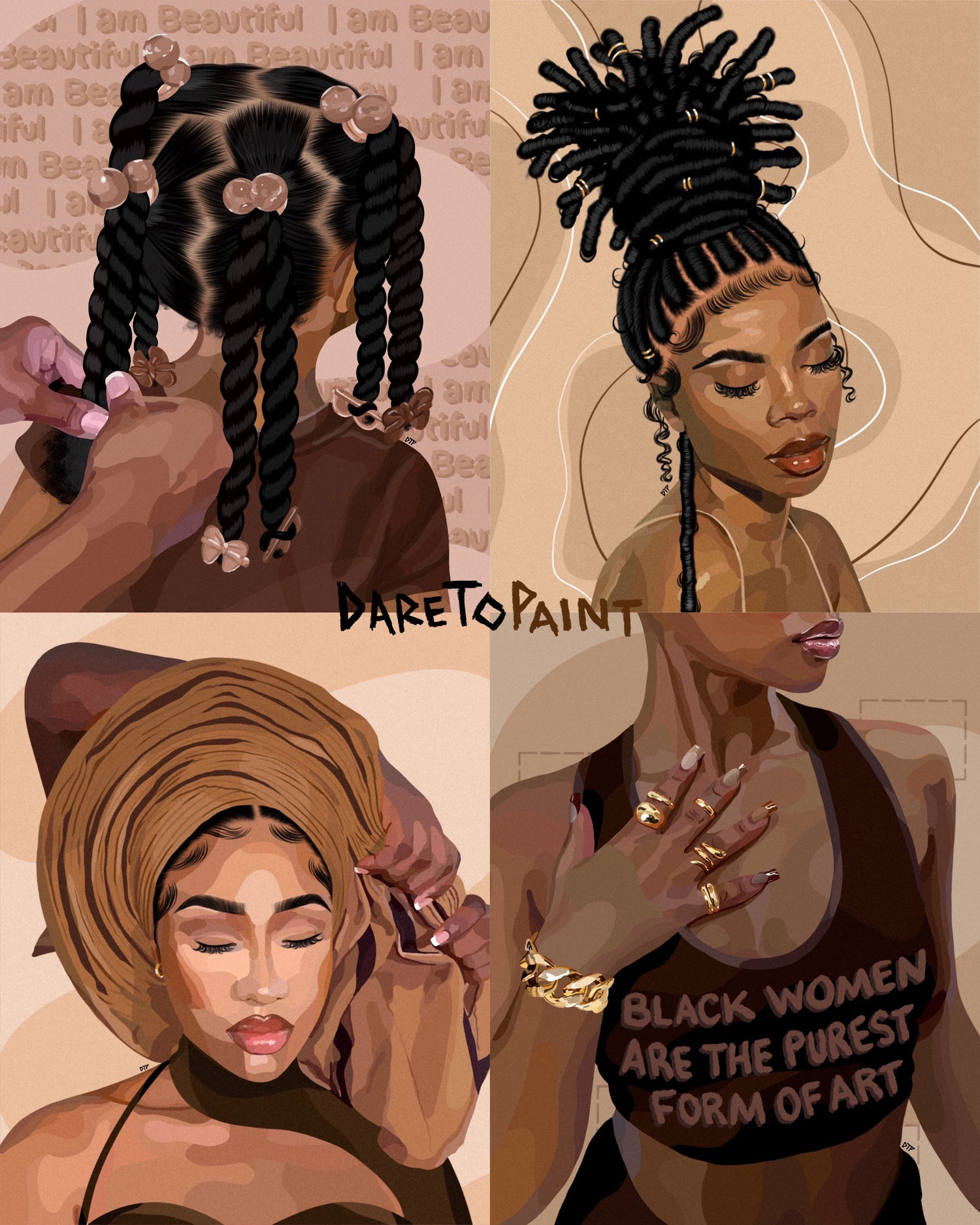 Art Style
All commissions are drawn in DaredtoPaint's art style shown here.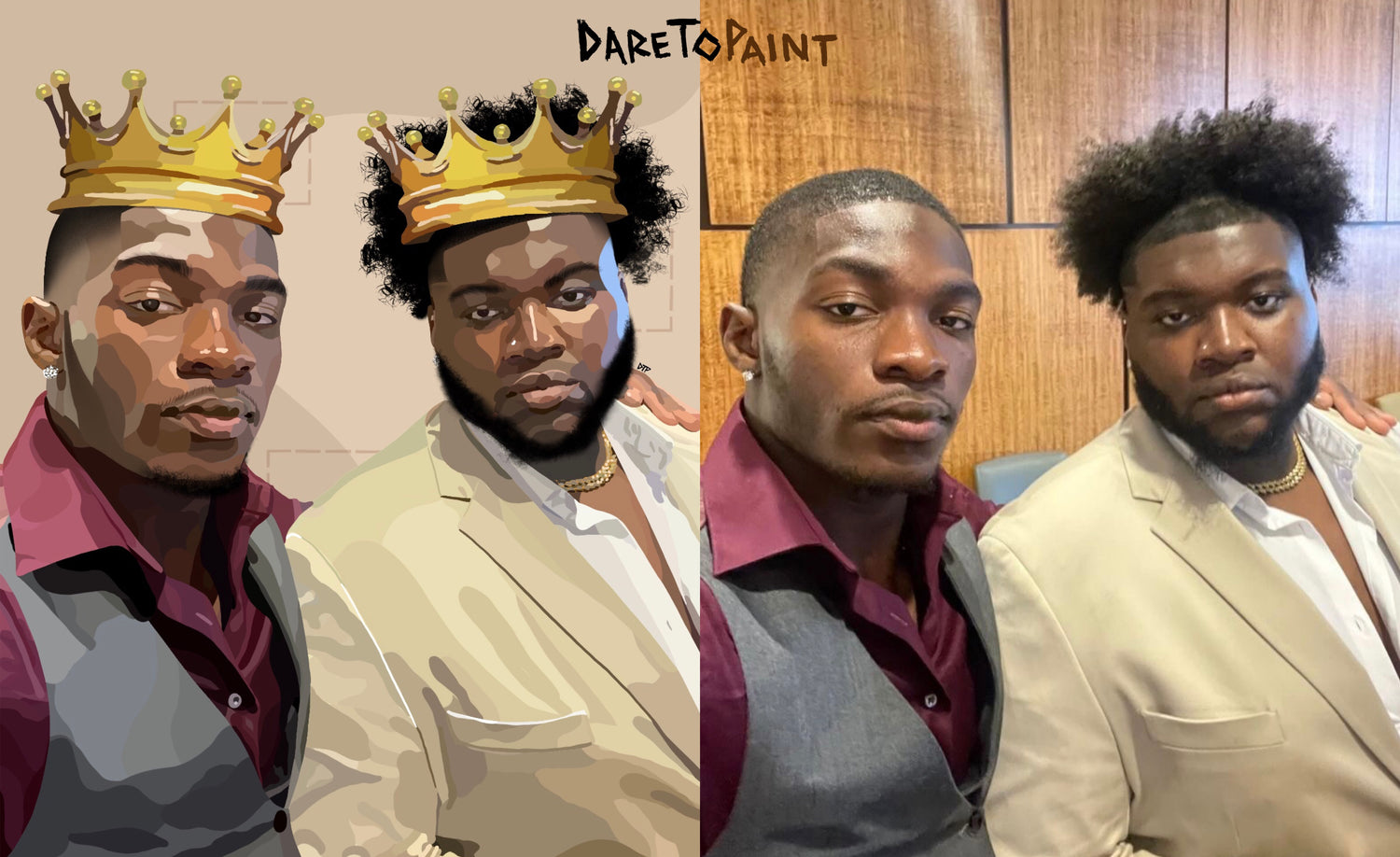 Commission Example
Example of a completed commission